We are a small charity run by families who have all lost loved ones in terrible circumstances. We get no funding from any official source apart from what the families and their friends can raise.
Our most generous supporters are currently the family and friends of Sally Hodkin in South East London. Sally never knew her killer, who had previously killed her own mother, yet had been released from a secure unit in very questionable circumstances.
Sally's family and friends have organized a fantastic series of events in her memory – her annual memorial football match at Welling United, a golf tournament, and even magazine and badge sales at Millwall Football club to help raise funds for us.
Barclays Bank very generously matched some of the funding at the football match, which added considerably to the total.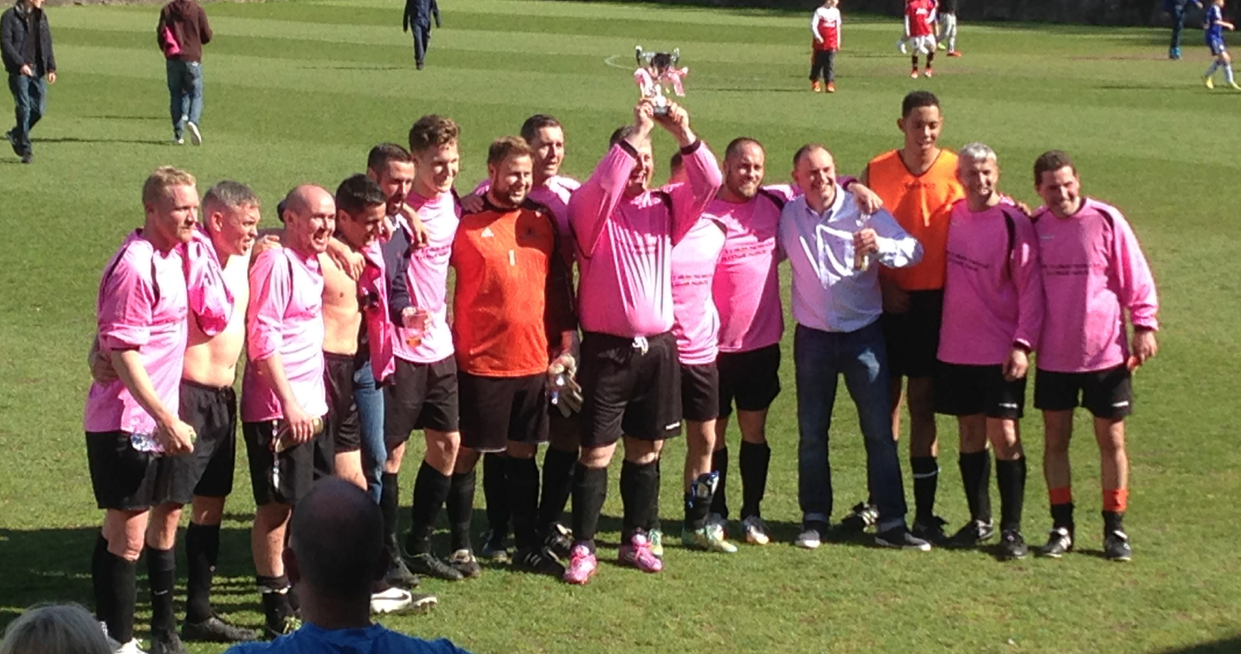 So far this year the friends and family of Sally Hodkin have raised £8285 for our charity – by far the most significant contribution to our funding to date.
We cannot find the words to thank them for their fantastic generosity. It makes such a difference to our work and to dozens of families at the worst time of their lives.
We cannot thank you enough.
(And to all the Millwall fans out there – We do love you, 'cos you care!)