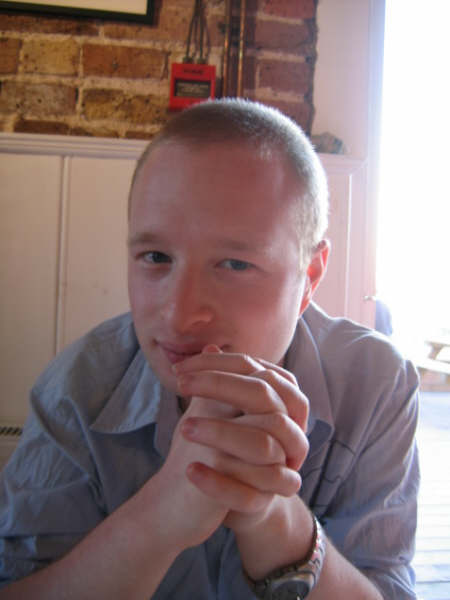 Tom Easton was 22 years old when he was killed in London by a complete stranger, a man with a history of paranoid schizophrenia and drug abuse, who had stopped taking his anti-psychotic medication.
Tom's mum, Dolores Altaras, was one of our earliest supporters, and last week on the tenth anniversary of losing her son, she posted the following (which is reproduced here with her permission):
Yesterday, 10 years since the light of my life was taken away, I stood proud and shared you and my memories of you with all those amazing people who came to support me…the music was flowing and love surrounded all of us. This was my gift to them and to you my lovely Tom :
"First time Tom heard me sing to him
Eyes filled with wonder at the gates of music
The joy and want of more and more
My child of 3, arms opened to receive
The joyous world of sounds and men.
Then came the first guitar and change
To him it all made sense at once,
Young fingers touching wood and strings
Blues, rock'n roll and gigs
My child of 6 wanted to play
Then, change again, new house, his room and his guitar,
New friends to share his tunes and words
And with them, growing up…
My son of 13 was having fun
Then, London's lights swept him away
Its energy inspired him to search
A life of richer sounds to share
His soul was spreading wings
My son, a man, found love…
His love meant "bearing gifts" each day
To lover, friends, sisters and father
He gave himself to all and more
To me he gave the gift of letting go…
My son, a man with dreams, was living to the full
Then, music stopped, Tom's journey ended
And ours started – grief and pain and so intense
It crushed the lover, friends, sisters and father
And took my light away…
We don't forget, we don't move on, we don't have closure
Instead we do remember, honour, magnify
My child, your brother, lover and your friend
This grief has taught us a new way to love .
TO KEEP HIS MEMORY ALIVE AND LOVE HIM 
IN YOUR HEARTS AND MINDS 
AND THIS IS HOW WE HEAL…
I GIVE YOU TOM"
25th September 2016
https://www.facebook.com/dolores.altaras/posts/10154471249288903