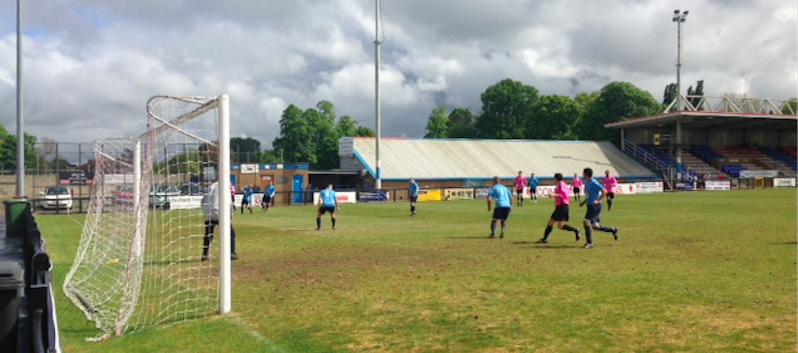 A massive thank you to the several hundred people who braved the weather on Bank Holiday Monday to come and support us at the Sally Hodkin Memorial Match at Welling United.
Once again we are hugely indebted to the Hodkin family for their generosity in arranging the game and supporting us.
We are really appreciative of all those skillful (and youthful) players who turned out to give us a cracking and entertaining game, even though we couldn't find decent odds on Bet 365.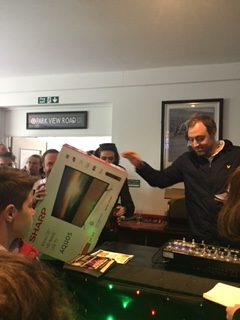 The results of the raffle were:
• The Flat screen TV was won by Monty – donated back, and then won by Ticket 844 – Sam
• I-pad 1 was won by ticket 740, Clancy. I-pad 2 was won by John Jones.
• Margaret B, ticket 1983 won the Kindle.
• Ronnie Shepherd won the Johnny Cash Tribute tickets at the O2.
• Ticket 3236, Neil Roberts, won tickets for Kool & the Gang at the O2.
• Kasia won the Forever beauty products, and Chris Turley won the Aromatherapy massage vouchers.
• Mark Arnsby won the Whiskey – and bottles of Gin were won by James Stillman, Linda Crawley, Lee Cracknell, & Chris Durbin.
• Ticket 721, Sean Abbey, won the Champagne and Mark Brown won the Football signed by all the Chelsea team.
• Ticket 101, Lee Callum, won the ball signed by Charlton, and Julie Morgan won tickets to a game at the Valley.
• Ticket 720, Sandy Holmwood, won the Dance Lessons.
• B Fife, ticket 1354, won the professional hair straighteners.
• Emma Attrill won the Will writing services, and Louise James won the Arsenal shirt signed by all the members of their first team.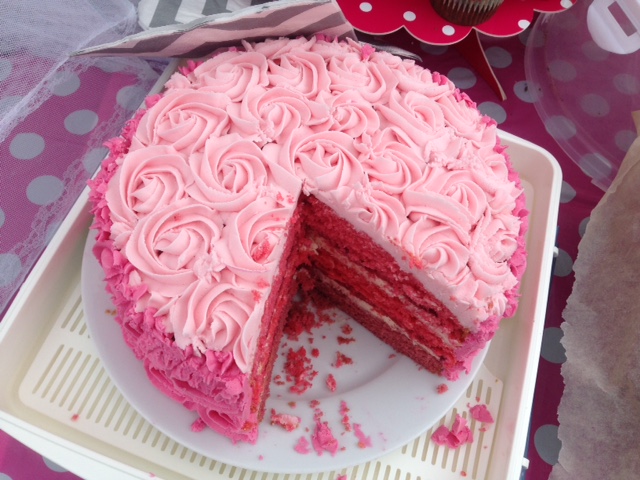 A massive thank you to all those who donated prizes and all those who gave their time effort and love to bake some fantastic cakes, and our deep appreciation and thanks to everyone who bought tickets and came and supported us on the day.
Your efforts really do make a huge difference and we are very grateful for your continued support.
Thank you.