Hundredfamilies in the media
'It could have been prevented, without a doubt': Father of Emily Jones slams mental health services over her killing at the hands of a 'ticking timebomb'
Manchester Evening News – 31 Jan 2021
'Don't let another child die like my Emily', says grieving dad
Bolton News – 18 Jan 2021
Police had warned doctors a mentally ill killer was plotting to mow down a group of schoolchildren just weeks before he ploughed into pupils killing a 12-year-old boy
Mail on Sunday – 3 Jan 2021
JANE MOORE – Tragic Emily Jones' death was needless — so who will tell her parents 'I'm sorry'?
Sun – 8 Dec 2020
Emily Jones won't be the last to die if we don't admit that some mental patients are time bombs, says charity director JULIAN HENDY
Mail on Sunday – 6 Dec 2020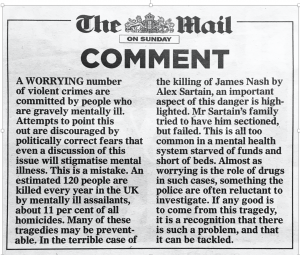 How an act of kindness led to the senseless killing of a Huddersfield man by a knife-obsessed psychopath
Huddersfield Examiner – 26 Sept 2020
Mental disorder and killings that could have been prevented
BBC Radio 4 – File on 4 – 15 & 20 September 2020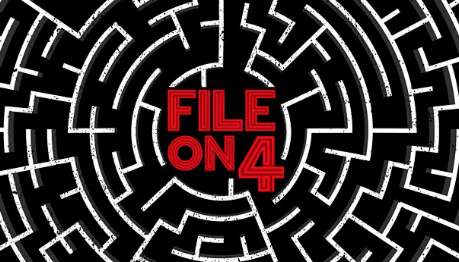 Fragmented mental health services and failure to learn creates risks of violent homicides, report says
Independent – 9 Aug 2020
Revealed: Family warnings over psychotic killers 'ignored by NHS' as an author dies after shooting by a neighbour whose father tried to have him sectioned
Mail on Sunday – 8 Aug 2020 ++ EDITORIAL
Offenders with mental health problems should not escape justice if their condition is not to blame, say new sentencing guidelines
Daily Telegraph – 21 July 2020
Family of motor racing fan killed in street attack raise money for charity which helped them grieve
Manchester Evening News – 1 July 2020
The new 9/11: coronavirus and a looming mental health disaster
News 24 – 3 April 2020 (VIDEO)
Fears of a rise in mental health homicides amid strain on NHS
PRESS ASSOCIATION – 31 Mar 2020
Killers and kidnappers receiving thousands of pounds in benefits while being detained by the state
Daily Telegraph – 2 Aug 2019
Cuts to study of killings by mental health patients 'put people at risk'
Guardian -17 Jul 2019
Sarah Markham: We have to learn from homicides committed by mental health patients
British Medical Journal – June 28, 2019
Keziah Flux-Edmonds Independent Investigation
BBC Radio Solent, Neil Sackley Drivetime, 11 April 2019
BBC South Today & ITV Meridian 10 April 2019
Inquest into deaths of two men attacked by patient at Leeds hospital – as it happened
Kenneth Godward and Roger Lamb were both patients at St James's University Hospital when they were attacked by Harry Bosomworth in February 2015
LEEDS LIVE – 17 Dec 2018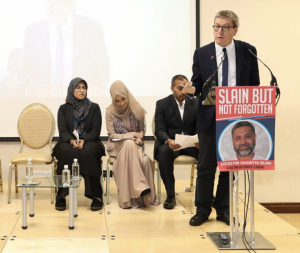 Community unites to seek justice for slain leader Zakariyya Islam
Eastern Eye, 14 Nov 2018
'She fooled them hook, line and sinker': Family reveal string of 'appalling failures' by NHS staff who ignored warnings over psychotic knifewoman killer they 'befriended' before she murdered grandmother, 58
Mail On Sunday, 10 Nov 2018
Sally Hodkin Inquest
BBC London & BBC South East
Filmed interview with Len & Ian Hodkin, 8 Nov 2018
Thomas Fisher
BBC South East, 1 Nov 2018
Jeffrey Barry
BBC Radio Bristol interview – 21 June 2018
Ian Dollery: Family brand report 'not fit for purpose'
BBC North West Tonight 8 June 2018
Family slams NHS report saying mans murder by schizophrenic was not preventable
Daily Mail, 8 June 2018
Family says mental health report into 'Son of Satan' killer is a whitewash
Blackpool Gazette, 8 June 2018
18 psychiatric patients released by the same NHS trust all went on to KILL
The Sun, 27 Jan 2018
How 18 psychiatric patients freed by one NHS Trust ALL went on to kill: Shocking death toll revealed after investigation into organisation that hired controversial doctor whose report led to decision to free black cab rapist
Mail on Sunday, 27 Jan 2018
Triple killer Theodore Johnson jailed for 26 years
BBC News 5 Jan 2018
BBC Midlands Today & Sky TV interviews
5 Jan 2018
Probe call over triple partner killer Theodore Johnson
BBC News 4 Jan 2018
Cocaine addicted killer stabbed a university lecturer to death in a park just months after he was discharged from a psychiatric hospital and stopped taking his medicine
Daily Mail, 24 Oct 2017
BBC Radio Lincoln & BBC Look North news interviews
16 Dec 2016
Death of young boy murdered by grandfather 'could not have been predicted or prevented'
Daily Express 16 Dec 2016
Charity claim number of attacks by people with mental health problems is being seriously underplayed
Mail on Sunday, 11 Dec 2016
Channel Five 6.30 News
18 Oct 2016
BBC Two – Victoria Derbyshire – 18 Oct 2016
At 01.47.00 in.
BBC Radio Sussex – Danny Pike – 18 Oct 2016
My husband was murdered on our doorstep. We never had the chance to settle in as a family 
Daily Telegraph, 15 Oct 2016
Biologist killed on his doorstep: authorities are accused of 'passing the buck'
Islington Tribune, 14 Oct 2016
Interviewed on BBC Radio 5 Live Breakfast programme – 11 Oct 2016
'My life stopped': widow of academic killed in random attack speaks of loss
Guardian, 10 Oct 2016
Widow of scientist killed by psychotic knifeman days after charges are dropped demands inquiry into failings
Daily Telegraph, 10 Oct 2016
Appearances on ITN News at Ten, BBC News Channel, BBC Radio 4 PM programme, BBC Radio London – 10 Oct 2016
Tonight: Care or Crime
ITV, 15 Sept 2016
Number of people killed by mental health patients rises to one a week
Daily Mirror, 15 Sept 2016
Man admits stabbing new father Dr Jeroen Ensink in Islington
BBC News, 8 Sept 2016
Man admits doorstep killing of university lecturer
ITV News, 8 Sept 2016
Family's anguish at diagnosis errors that led to dad's murder
Blackpool Gazette, 20 July 2016
Ian Dollery's family describe his killer as 'a time bomb waiting to happen'
ITV Grenada Reports, 19 July 2016
Poundland stabbing: Trevor Joyce given life sentence for manslaughter
BBC News, 6 June 2016
Poundland killer jailed for life for stabbing man, 61, shopping for wife's birthday party
Daily Express, 6 June 2016
South London NHS Trust criticised after psychiatric patient killed innocent pensioner two days after release
Evening Standard, 29 Apr 2015
The diagnosis debate: professional responsibility
Lancet Psychiatry, Vol. 2 January 2015
BBC Radio Merseyside – Tony Snell breakfast show
On Leslie Gadsby Independent Investigation – 17 December 2014
BBC TV interview – North West Tonight
Leslie Gadsby Inquest verdict – 24 November 2014
BBC Radio 5 Live interview –
Phil Williams Programme 11 November 2014
Family of woman beheaded by mental patient blast failings in his care
Daily Telegraph, 11 November 2014
Tenerife beheading: 'shortcomings' in care of man who killed grandmother
Guardian, 11 November 2014
Tenerife beheading: Schizophrenic Deyan Deyanov 'inappropriately' diagnosed on release from psychiatric unit before killing Jennifer Mills-Westley
Wales Online, 11 November 2014
Is poor supervision for killers like Harry Street putting the public at risk?
Daily Telegraph, 07 October 2014
BBC TV interview – North West Tonight
Liverpool homicide suspect – 23 September 2014
How could 16-year-old Christina be killed on her way to school?
Sunday Telegraph, 21 Sept 2014
Tenerife killer's Glan Clwyd Hospital care faces inquiry
BBC News – 25 Nov 2013
Manchester Health Trust failed to warn of killer's risk
BBC News 31 Oct 2013
Comment on Fact Check: The Sun and the killer mental patients
Channel 4, 7 Oct 2013
1200 killed by mental patients – Shock 10-year toll exposed care crisis
The Sun, 7 Oct 2013
Truth about dangerous mental patients let out to kill
Andrew Gilligan, Sunday Telegraph 5 Oct 2013
Fisherman's killer could be released 'at any time'
Warrington Guardian, 22 August 2013
Lifting the lid on patients who kill
Lancashire Evening Post, 20 August 2013
Stats on 'record low' mental health homicides are only part of the picture
Community Care 05 July 2013
Mental health homicide inquiry delays 'allow risky practice to continue'
Community Care 3 July 2013
'It's soul destroying. I want answers' – son of a woman murdered by a mentally ill man
BBC Radio 5 live – Interview with Victoria Derbyshire – June 2013
Darmstädter tötet Briten (Man from Darmstadt kills a British man)
Frankfurter Rundschau. 10 Mai 2013
Bexleyheath knife murderer Nicola Edgington not the only former Oxleas patient to kill
Bexley Times. 14 March 2013
Multiple homicides by Oxleas mental health patients besides Nicola Edgington
News Shopper, 12 March 2013
Theresa May: Police must aid mental health victims
Sunday Express, 10 March, 2013
Sally Hodkin murder: NHS mental health care is a 'Cinderella' service
Deborah Orr, Guardian, 09 March 2013
Britain's failing mental health system must change
Daily Telegraph 05 Mar 2013
Why was my dangerous mentally ill brother free to kill my parents?
Daily Telegraph, 20 Nov 2011
Scandal of mentally ill man who killed his father, was then released…and killed his mother
Daily Mail, 10 April 2011
Why was a drug-abusing schizophrenic left free to kill my son? And why will no one take the blame?
Daily Mail, 11 Oct 2010
Murders committed by the mentally ill 'could be double what official figures show'
Daily Telegraph, 28 Feb 2010
The man who killed my Dad was not 'mentally ill' PC officials say, he was a 'service user'
Mail on Sunday, 20 Feb 2010
also many ITV & BBC national and local news TV & radio interviews.