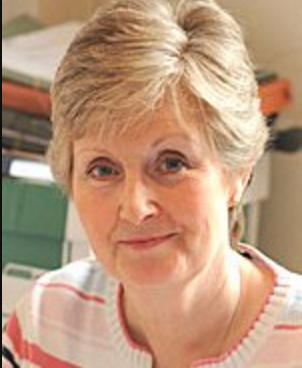 Following the publication of the Independent Investigation into the care of Nicola Edgington, who had previously killed her own mother, was released, then killed Sally Hodkin when unwell, the Hodkin family have issued the following statement:
Statement by the family of Sally Hodkin on the Independent Investigation into the care and treatment of Nicola Edgington (Ms A)
Sally Hodkin left for work on 10 October 2011 and was brutally killed by a complete stranger. She left behind her husband of 40 years, two children and four grandchildren. Two of which were born shortly after she was killed. They never met her or got to know what a wonderful lady she was
She was deeply loved and is sorely missed.
It is impossible to quantify the void her premature and preventable death has left in our lives.
It stays with us every single day. To say that we are totally devastated does not even close to describing how we feel as a family. It is impossible to put into words how the murder has affected us all and we know we will be struggling to come to terms with this for many years to come.
It is particularly difficult on anniversaries, at Christmas and our birthdays. It is something that never goes away. Sally's murder has not only affected our family and her many friends but also everyone who knew her and the whole wider community.
We know that what has happened to our family will be difficult to understand for many people. But can you imagine a police officer attending your house to say that your wife / mother had been killed by a complete stranger and that she was lying on the pavement 500 yards from your house with a meat cleaver embedded into her neck?
And then we discovered the person who killed her had murdered her own mother and had been released back into society less than three years after she had been convicted.
We have to live with this every single day.
We as a family have now seen the final report from the NHS. We do not agree with its findings.
We feel the findings against the Triage Nurse and the Metropolitan Police have been used to deflect attention away from the clear, documented failings of the Trust.
Firstly, in relation to the original decision to release Nicola Edgington, just 3 years after killing her own mother and secondly, the numerous missed opportunities and failings to recall her to hospital because of her troubling, at times violent, and deteriorating behaviour when in the community.
Our Family do not blame the Triage Nurse and we do not blame the Police.
We would like to express our gratitude and thanks to the Police for the way the professional and courteous way we have been treated throughout.
Having read the report, we as a family feel that there are other root causes.
Not only was there a willingness by the Trust to readily accept what Nicola Edgington said at face value without any apparent corroboration, there is also a strong and arguable case that the repeated inaccurate and incomplete reporting by the Trust to the Ministry of Justice of her worrying behaviour in the community was a major Root Cause of the incident.
We understand a Root Cause to be "a fundamental contributory factor which if removed will be expected to prevent or significantly reduce the chances of reoccurrence"
If Nicola Edgington had not been released under the highly questionable circumstances she was in the first place, or was at least recalled to hospital when her behaviour in the community was clearly a concern, that would surely have prevented and reduced the chances of Sally being killed.
We think that the general public will be as appalled and outraged as we are that this woman was released given the information that has now come out in the report.
We believe Sally's death was completely preventable. We hope, but are not confident, that this report will give the NHS cause to reflect on their actions, to really try and prevent any other family from going through the nightmare that we have had to endure.
The Family of Sally Hodkin – 23 June 2017