We've featured in recent press coverage (and here) following our research on dangerous patients who have committed serious violent crimes and who are receiving welfare benefits when detained in hospital, whilst so many victims families have to struggle so hard.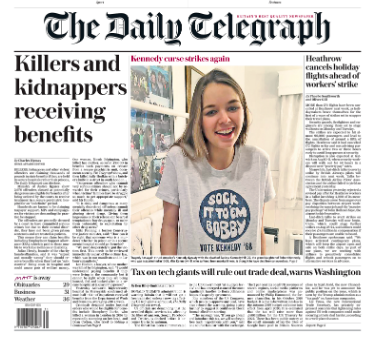 We're launching a campaign to get this changed and are asking our friends, families, and supporters to spread the word and write to their MP.
(Please let us know when you've done so!)
We've done a briefing of some points you could include in your letter, but please get in touch if you need any help.
You can find your MP by this link
---
Dangerous Patients & State Benefits Briefing – Executive Summary
The problem
Violent offenders detained 'indefinitely' under the mental health act are entitled to claim welfare benefits.
As all of their living costs in hospital are already funded by the State they are able to save substantial sums – often many thousands of pounds – on release.
It's common for mentally ill offenders who commit serious crimes also to abuse street drugs.
The effect of giving violent offenders large sums of money on release into the community cannot be known, or tested, by treatment in hospital.
Such payments arguably facilitate a significant risk of further offending by giving released violent offenders the means to buy drugs.
There is no evidence these risks are currently addressed (or even acknowledged) by clinicians or Mental Health Tribunals considering the release of indefinitely detained violent patients.
Paying benefits to people who have committed serious violent crimes is wrong.
It is an insult to their victims who often have to struggle so hard to access support.
We estimate the total cost to the public purse of welfare benefits paid to violent offenders could reach many millions of pounds.
This is money that could be more effectively spent on services for victims, or more assertive mental health treatment for those that need it most. 
What we are calling on MPs to do
Support our campaign for change by writing to Ministers to close this loophole
For more information please contact:
Julian Hendy – info@hundredfamilies.org  – or visit our website. www.hundredfamilies.org